Fences - Documents Needed
Fences - Documents Needed
---
First
, you need to familiarize yourself with
Chapter 36 (Zoning); Article VII: Section 36-227 (a-c) in Municode found
Here
. If you have any questions, please contact the Hamburg Township Planning and Zoning Department at 810-222-1166.
Second
, once you understand our ordinance and that your proposal will be approvable, you will need to complete a
Hamburg Township Land Use
Permit.
Ways to Apply for Land Use Permit:
In Person-

Completely

fill out the land use permit application at home and bring to the Township Hall with 3 copies of all submittals listed below. Pay $40 either by check made out to "Hamburg Township", Cash, or a Credit card. (Note there is a 2.8% credit card fee.) Completely fill out one copy of the Hamburg Township Land Use Permit Application, but

make 3 copies of all other submittals

(one set for Hamburg, and two sets for Livingston County Building Dept.) that can be "red stamped".
Send in via Postal Mail -Completely fill out the land use permit application, with a check made out to "Hamburg Township" for

$40

, mail to: Hamburg Township, ATTN: Zoning Department, P.O. Box 157, Hamburg, MI 48139. We

only need 1 set of submittals (if you are sending through postal mail)

since we will scan the stamped copy and email it back to you once received, approved and paid for. Make sure to include your email address on your land use permit application.
Currently, there are no available online options to pay for land use permits.
You need the following
submittals
included with your land use permit:
Plot plan map of parcel

(with all details shown as described in the brochure below) showing where the fence will be installed in relation to the primary dwelling and other buildings onsite/ also not the type and how tall the fence will be on the overview map,
Letter of authorization from property owner (or signed contract for work to be done),

Picture of type of fence

proposing to install (100% closed, PRIVACY FENCE / 50% open, PICKED FENCE). See images to the right.
Completed land use permit application,
Payment of $40.
You might be required to leave your land use application and project submittals here for a period of time so we can review the project. Your paperwork will be processed through the appropriate departments. Our inspector might need to go out to do a site inspection. You may need to stake out building projects such as a home, garages, decks, patios, pools, or any other structure that involves property lines and structures. You do not need to be home for us to do our inspection.

Once the inspection is completed, and your project plans have been approved, we will call you to let you know. You will need to come back to the Planning & Zoning Dept. to sign your completed land use permit, pay the appropriate land use permit fee with the treasurer, and take your (2) stamped plans from the Planning & Zoning Department (that you will need to take over to the Livingston County Building Dept. in Howell) If you have any questions, please call the Planning and Zoning Office at (810) 222-1166.
NOTE:
Policies and procedures for installing a fence on a site can be found in the Fence Brochure
here
.
Fences need to be 7.5 ft. from the grinder pump and nothing is allowed to be installed over the sewer lateral line easement.

Call Brittany Campbell from the Utilities Department at 810-222-1193 with any questions.
Finally
, once you get your approved, paid land use permit, you should call Livingston County Building Department to see if you need to apply for a Building Permit with them. Their website is
here
.
The county will require you to show your approved township land use permit and stamped plans before applying for any permits with their office at 2300 E Grand River Ave. Suite 104, Howell, MI 48843.
Fencing Heights, as indicated in figures below: Four-Foot Maximum, Six-Foot Maximum: Figure 1 and Figure 2: Standard Lots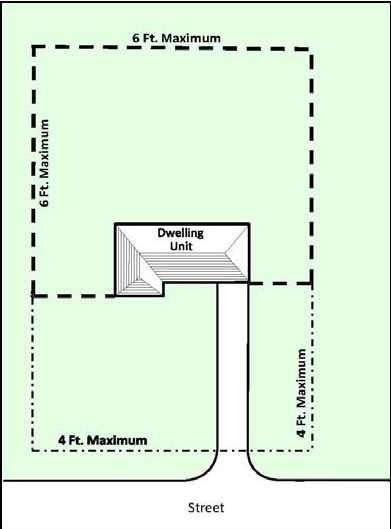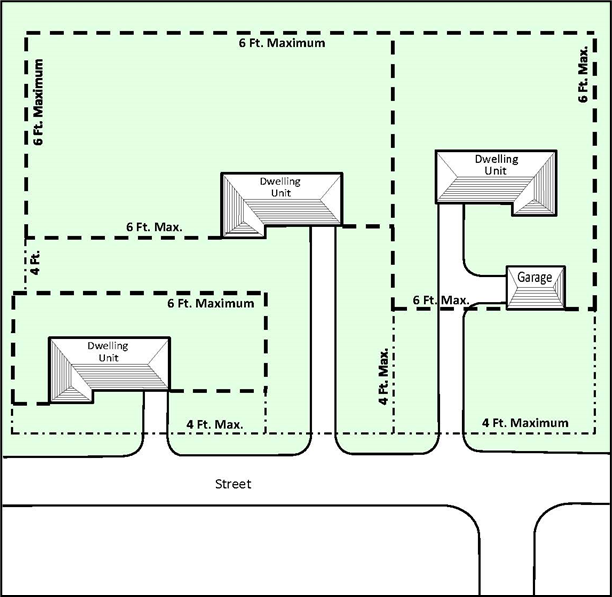 Figure 3, Figure 4, and Figure 5: Corner Lots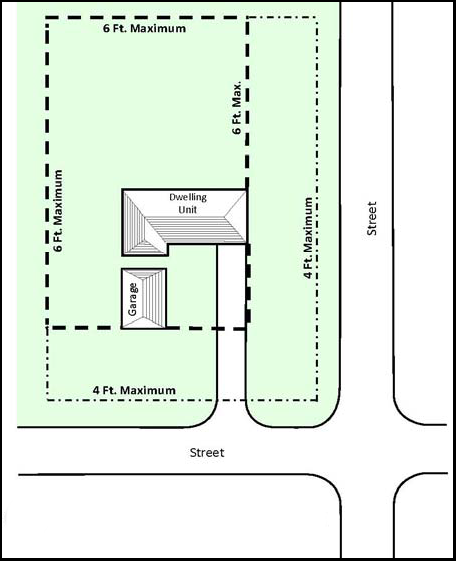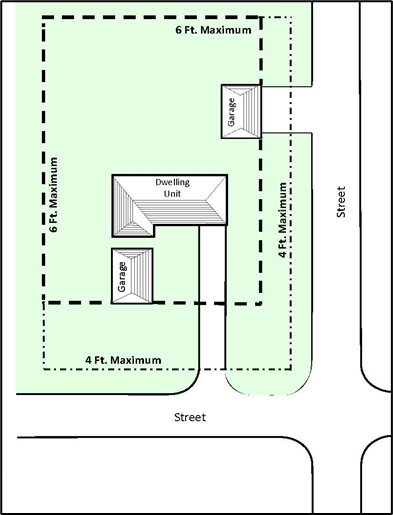 Figure 6: Waterfront Lots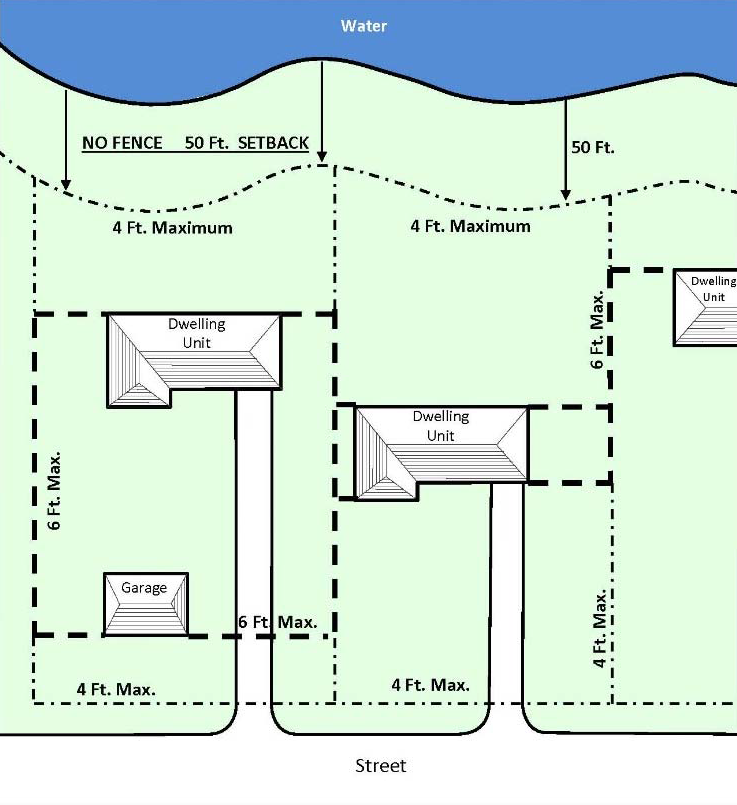 Figure 7 and Figure 8: Through Lots